Comedian Norm Macdonald is no stranger to controversial opinions getting him in trouble. The former SNL cast-member and Weekend Update host was rumored to have been released from the show by NBC exec Don Ohlmeyer due to his recurrent/relentless jokes about O.J. Simpson and now Norm is in hot water once again (hot on the heels of his brand new Neflix show, Norm Macdonald Has a Show) with comments made about the recent controversies surrounding Louis C.K. and Roseanne Barr.
"I think we have to be more forgiving of people," Macdonald said in a sit-down with The Hollywood Reporter. "I've spoken to Roseanne many times. She's always been in tears. She's paying a mighty penance."
The comments which followed are what drew the most ire from the public/internet, however. "The model used to be: admit wrongdoing, show complete contrition and then we give you a second chance," Macdonald continued, referring to the recently maligned comeback of comedian Louis C.K. "Now it's admit wrongdoing and you're finished. And so the only way to survive is to deny, deny, deny. That's not healthy — that there is no forgiveness… There are very few people that have gone through what they have, losing everything in a day. Of course, people will go, 'What about the victims?' But you know what? The victims didn't have to go through that."
Norm went on to issue an apology the next morning on Twitter:
Roseanne and Louis have both been very good friends of mine for many years. They both made terrible mistakes and I would never defend their actions. If my words sounded like I was minimizing the pain that their victims feel to this day, I am deeply sorry.

— Norm Macdonald (@normmacdonald) September 11, 2018
But the damage had been done; the apology wasn't enough to keep NBC from cancelling Norm's appearance on the Tonight Show with Jimmy Fallon on Tuesday night. "Out of sensitivity to our audience and in light of Norm Macdonald's comments in the press today, 'The Tonight Show' has decided to cancel his appearance on Tuesday's telecast," a Tonight Show spokesperson said.
According to Macdonald, Jimmy Fallon personally told him he was cancelled from The Tonight Show not long before it was set to air. According to a Wednesday morning visit on the Howard Stern Show:
"Jimmy came back in, said, 'Can I talk to you buddy?' He was very broken up about it, he said, 'I don't know what to do. It's just that I have so much pressure. People are crying. Senior producers are crying.' I said bring them in and let me talk to them. I don't want to make people cry. Jimmy said come back whenever you want, but I think it might hurt the show tonight."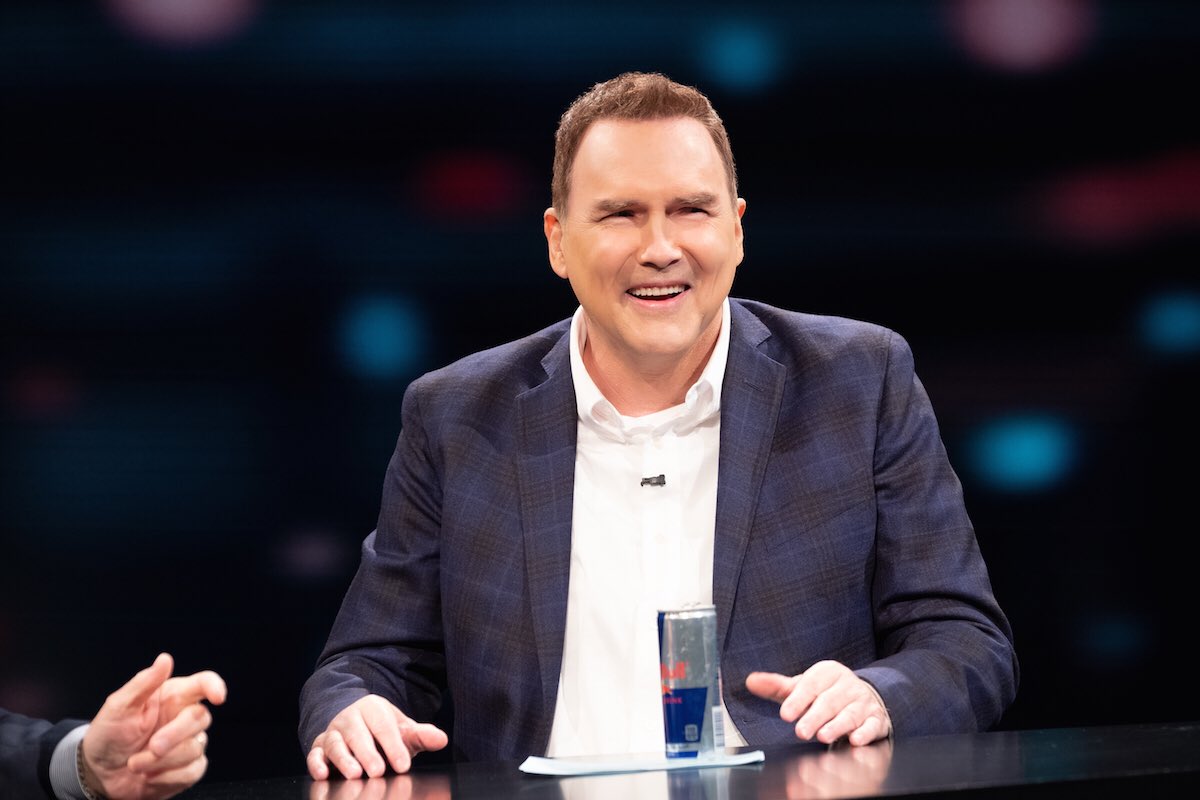 Netflix
Norm continued to add fuel to the fire by using very… interesting language when expounding upon the MeToo strife. "You'd have to have Down Syndrome to not feel sorry for— #MeToo is what you want for your daughters and you want that to be the future world, of course. And I meet all kinds of women with terrible stories of what's happened to them. So, I wasn't talking about the victims. They asked me about Roseanne."
"I meet all kinds of women that have terrible stories about what happened to them," Macdonald continued. "I wasn't talking about the victims. They asked me about Roseanne. They asked me about Chris Hardwick. They asked me about Louis and I told them. You know, if someone murders someone, you know, and goes to jail, right? And then he gets out of jail after 10 years and you go, 'I'm going to give this guy a job washing dishes because he's done his penance,' nobody goes, 'Well, what about the people he murdered?' Well, of course, they had it off worse."
Norm Macdonald has a Show is available for streaming this Friday, September 14th, on Netflix.
me toonewsnorm macdonaldtelevision
Notice: compact(): Undefined variable: limits in /home/ikonicd1/public_html/celebgum.com/wp-includes/class-wp-comment-query.php on line 853
Notice: compact(): Undefined variable: groupby in /home/ikonicd1/public_html/celebgum.com/wp-includes/class-wp-comment-query.php on line 853